It's been an incredibly busy year with trips to Orlando for the PGA Show and Glasgow for the Scottish Golf Show. 
We've also had a number of recent features in publications like Golf Monthly Magazine:
"Ensure your posture and set-up position is correct with the groundbreaking Talon Training Aid"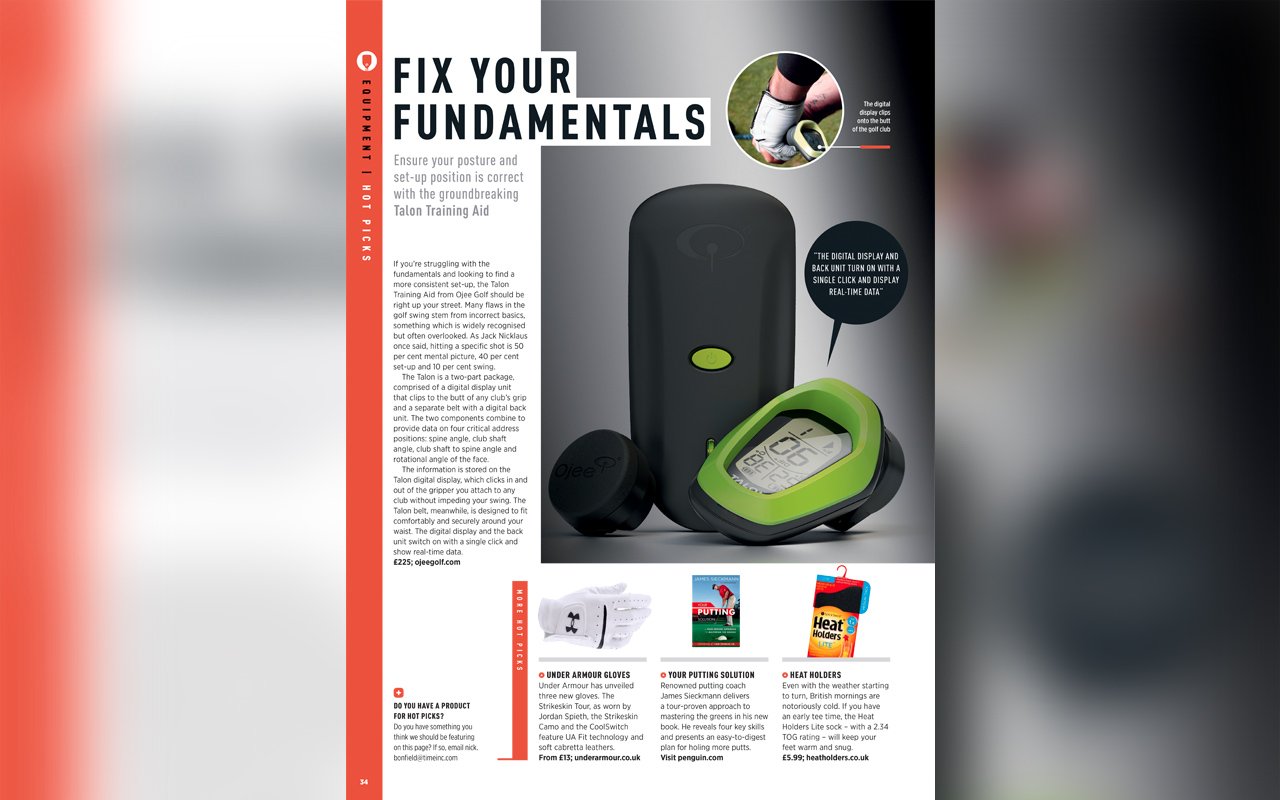 Bunkered Magazine: 
"Ojee Golf has been inundated with orders for its Talon training aid after a successful debut at the recent Scottish Golf Show.
The company launched the Talon officially on March 18 – the first day of the show at the SECC, Glasgow – and since then has sold its entire first production run.
The company's founders, father and son Paul and Matt Hulbert – who both attended the show – were delighted with the reception the new product received"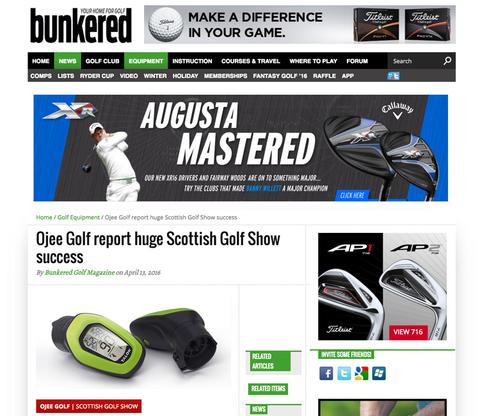 and a great post PGA Show writeup in Golflife.com: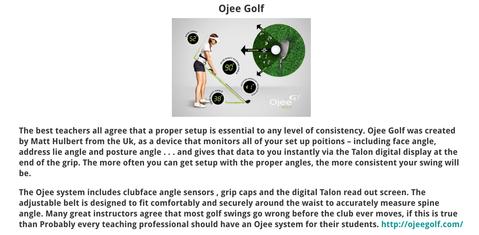 But don't just take these publications word for it, learn about how the TALON can improve your game by allowing you to understand and correct the most fundamental portion of your game, your setup position.