Ojee TALON Mk2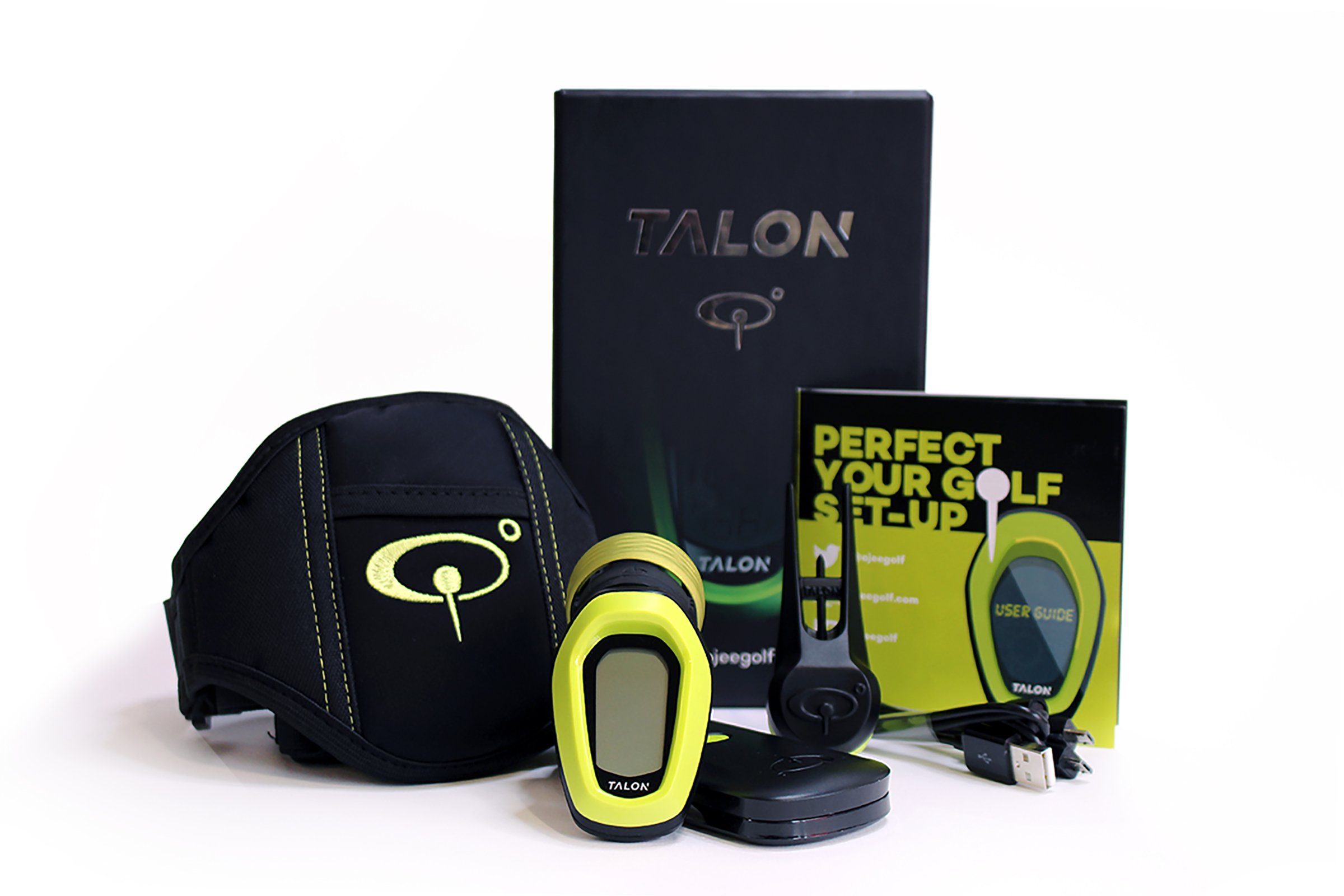 Discount codes to be applied in checkout, once added to cart - click 'checkout' or the basket icon at the top of the page.
FREE Shipping (only to UK & Europe)
Take charge of your set-up and build consistency in throughout your bag. The patented Talon is simple, affordable and the only way to see in real-time your critical angles of address.
Use our innovative Ojee Angle® to master every club in your bag, from Wedge to Driver. Talon will help you to establish your best unique starting position, build muscle memory and ultimately lower your handicap. 
What's in the Box?
For £199 (plus shipping) you will receive: 
Talon Mk2
Back Transmitter Unit
Ojee Adjustable Belt
Alignment Tool / Divot Repair Tool
Dual USB Charging Cable
Talon Carry Case & Golf Towel
Talon 'Perfect Your Set-Up' User Guide
Sign up to our newsletter to receive updates of the next available batch.