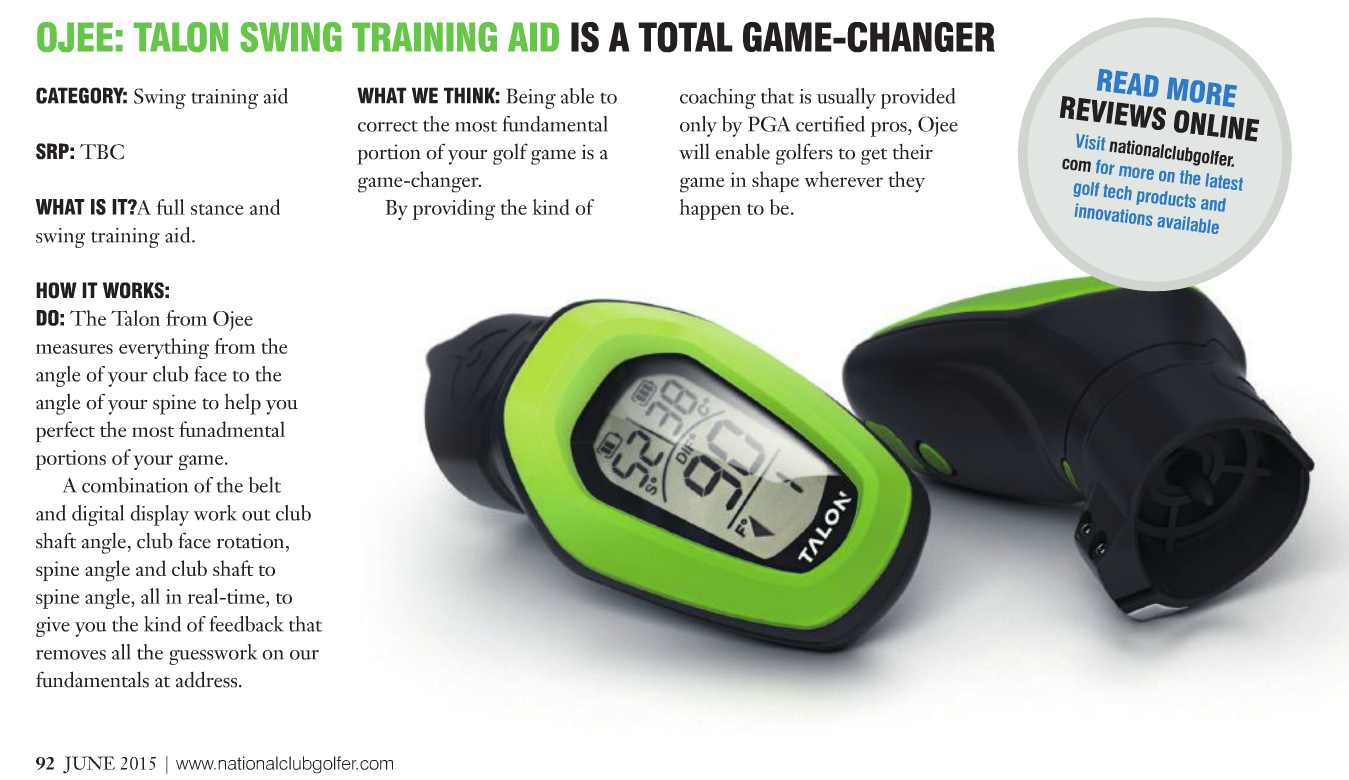 OJEE: TALON SWING TRAINING AID IS A TOTAL GAME-CHANGER
CATEGORY: Swing training aid
SRP: TBC
WHAT IS IT? A full stance and swing training aid.
HOW IT WORKS: The Talon from Ojee measures everything from the angle of your club face to the angle of your spine to help you perfect the most funadmental portions of your game. A combination of the belt and digital display work out club shaft angle, club face rotation, spine angle and club shaft to spine angle, all in real-time, to give you the kind of feedback that removes all the guesswork on our fundamentals at address.
WHAT WE THINK: Being able to correct the most fundamental portion of your golf game is a game-changer. By providing the kind of coaching that is usually provided only by PGA certified pros, Ojee will enable golfers to get their game in shape wherever they happen to be.