It's been a whirlwind start to September for Ojee Golf since our Indiegogo Campaign hit (and then surpassed) it's funding target on 3rd September.
Firstly we would like to say a huge THANK YOU to everyone who has supported Ojee during the campaign, it's been incredibly exciting to see the TALON so well received.
The campaign has received more than £22,000 in crowdfunding contributions in the shape of exclusive pre-orders for the first 500 unit production run, on schedule for delivery in November 2015.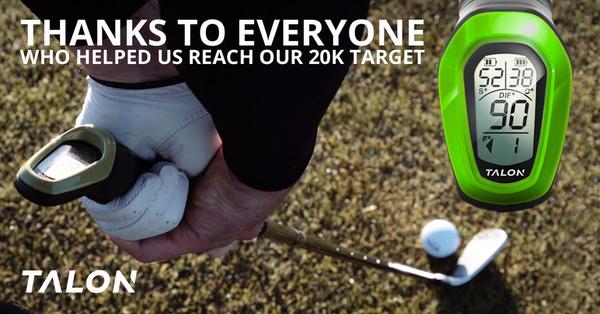 Because the campaign has been so successful and hit it's target, it has allowed us to go 'In Demand' on Indiegogo, meaning that you are still able to pre-order the Super-Early Bird and Limited Edition TALON until stocks run out but be quick we only have 29 x Super Early-Bird TALON left as of today!
Pre-order your Super Early-Bird TALON Now for Only £149 (RRP £225)
T3 Awards
In addition to surpassing our funding target on Indiegogo, we were also invited to attend the T3 Magazine Awards in London last week as one of the '9 Hottest Tech Campaigns of the Year'.
Held in London's Grand Connaught Rooms the T3 Awards 2015 was billed as 'a definitive verdict on the best in tech from the last 12 months' with winners including Apple, Samsung and Sony. It was an honour to participate with the very best in technology and design and to showcase the Ojee TALON.